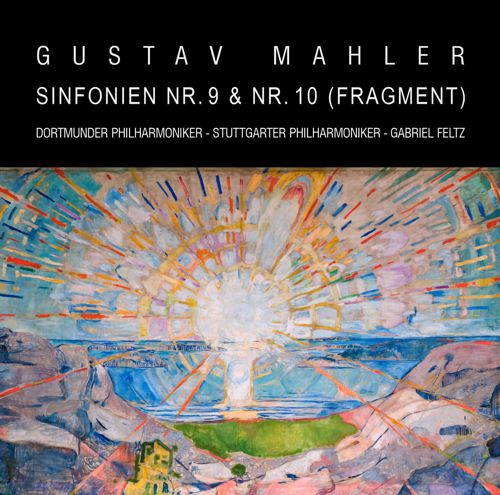 Gustav Mahler - Symphonies No 9 & 10 (fragment)
Dortmunder Philharmoniker
Stuttgarter Philharmoniker
Recording such a world-spanning oeuvre as Gustav Mahler's ten symphonies is truly a Herculean task and after 15 years of intensive musical work, Gabriel Feltz is the only German conductor of his generation to present such an impressive complete recording. Two orchestras, the Stuttgarter Philharmoniker and the Dortmunder Philharmoniker, are featured in this highly acclaimed CD cycle.
It reveals once again Feltz's flair for focusing on the essentials of Mahler's music in these exuberant works.
The German magazine Fono Forum praised him for "recordings conceived with a cool head," and the Stuttgarter Nachrichten exulted over "a production of unleashed sonic contrasts."
In September 2021, the project will come to a brilliant conclusion with the release of the overwhelming 9th Symphony and the original two-movement fragment of the 10th Symphony